Moving Tips
Posted on May 5th, 2011 by Julie Rodrigues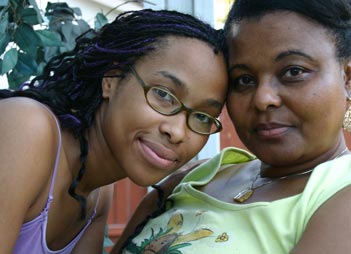 In spite of all of our dramas, no one loves us more than our mamas. What did you get the mother in your life for the special day, which is this Sunday, May 8th? A candle? Perfume? Really? Most mothers will gladly accept these gifts, because really, who can provide them with something that can even compare with their love. In all reality, no physical item can compare to it. Instead of resorting to a gift someone else made, why not make Ma feel cherished with a personal, thoughtful activity?


MovingCost.com has got a better way to thank and appreciate all the mothers, step-mothers, adoptive mothers, grandmothers and mothers-in-law out there. With our five unique Mother's Day ideas, you can show your love to the special mom in your life. Each is simple yet delightful.
Donate to International Rescue Committee
"Honor a mother, Rescue another" is the tag line featured on www.rescue.org, the website of the International Rescue Committee which helps refugees that are stricken by wars, natural disasters and persecution. Your donation will be made in honor of the mother figure in your life and you have the option to send her a printed card or an e-card. The money you give to IRC will impact a person's life, and therefore a mother in a special way.
Check out your local public radio station.
Tune in or log on to your local public radio station Websites to see what they are doing or talking about for Mother's Day. These stations are supported by their listeners and often send gifts for contributions. Often, they will send moms flowers for their dedicated day. You may also learn about local events that will cater to the community's women.
Take her to a new or favorite store.
If your mother is difficult to shop for, consider spending the day with her and take her on a shopping spree. Check out farmer's markets, flea markets, new stores, the mall or anything of the sort and treat her to an item or items that she likes. She will enjoy your thoughtfulness and just the offer will make her happy. End the day with nice treats from a new or loved eatery. Tea rooms and other boutiques are always fantastic.
Make your own card.
Sometimes, simply slapping your name in a pre-written, printed and manufactured card seems inauthentic. Add a powerful dose of love and appreciation by making your own Mother's Day card. Creative people will have a blast writing and decorating them. Even if you do not consider yourself to be a superb artist or poet, we are sure your mum's heart will melt when she sees it. It worked when you were a kid, and it will work this Sunday, 2011!
Create a Mother's Day scrapbook.
What mother doesn't love photos? Sneakily get your hands on old or current family photos. For a few dollars, you can get them renovated or transferred into a digital format. Find a lovely scrapbook from a bookstore, crafts store or perhaps even discount store and fill it with printed photos. Your mom may want to keep the originals, so don't go gluing them in the scrapbook to avoid unpleasant surprises. Add a special touch by providing a description of the photograph, a quote or a favorite memory. Decorating it wouldn't hurt! Though this project is relatively easy, looking through it together may make your mom misty-eyed.
All of us movers and experts at MovingCost.com hope you and your favorite mothers have a pleasant Mother's Day!
Tags: family, family fun, mothers
This entry was posted on Thursday, May 5th, 2011 at 8:00 am and is filed under Moving Tips. You can follow any responses to this entry through the RSS 2.0 feed. You can leave a response, or trackback from your own site.