Moving Tips
Posted on June 13th, 2011 by Julie Rodrigues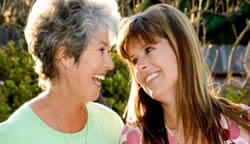 If there's one thing that college kids learn these days, it's how to make money last. It truly is an art as well as a discipline. You have to resist carnal urges and cue your innate need to survive. It is humbling to have to cut everything and function with the basics, especially with food. This art isn't just for young adults. . . families can learn it, too! Don't think we are talking about Ramen noodles. MovingCost.com knows cheap, tantalizing, filling and healthy meals!
Wondering how you are going to save up for the moving services you need to hire? These recipes will help:
Pan-Fried Chicken with Vegetables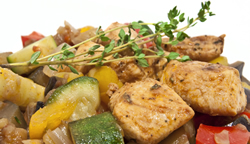 Nourish with this protein and veggie-packed meal. It will serve four people and cost about $0.88 cents for each serving. All you have to do is toss cubed chicken and soy sauce in a medium sized bowl. Let marinate for about ten minutes. Stir fry until the chicken is cooked through, then transfer to another bowl and set aside for later. Add oil to the skillet and cook an onion, some garlic and seasonal vegetables from a local market stand. Return chicken and mix well. Serve over rice.
Hearty Potato Stew
Nothing hits the spot like a cheap, filling and nutritious stew. This one only costs around $0.80 cents per serving and can feed up to eight people! Start out by sauteing a whole chopped onion and three cloves of pressed garlic in oil inside of a deep pot until tender. Add a can of beans and cubed potatoes. Sprinkle some hot sauce, cumin, salt and pepper. Add beef broth, water and stir. Let sit on medium heat to bring it to a boil. Place a lid and let simmer for two hours.
Mediterranean Pasta
Pasta is inexpensive and very versatile – perfect for the frugal cook! It can lift spirits and can be creamy, tangy or loaded with vegetables. Mix your pasta with whatever is on sale or what you already have in your pantry. Our recipe costs less than $0.75 cents per serving and will feed six people. All you have to do is cook the pasta. While you wait for it, heat up a separate skillet, add olive oil and warm up slices of tomatoes. Add salt, pepper and a bit of oregano to taste. Mix with the pasta.
Next time you're at the grocery store, get these inexpensive foods that have the best value:
Potatoes: Aside from being one of the best foods to eat on your lunch break, no other plant has more nutrition per square foot than potatoes. They're always a wise choice.
Oats: With five grams of protein and four grams of fiber, oats are a cost-effective part of an energizing breakfast.
Canned beans: Convenient, tasty and quick. Those are three words that sum up canned beans. The have fiber, protein and many excellent minerals and vitamins.
Frozen veggies: Buy these in bulk to store in your fridge. Won't dwindle after a few days like fresh ones.
Whey: Perfect for those who need extra protein in their diet, including children, seniors and gym-goers, whey lasts long since you only need a scoopful and is one of the best sources of protein.
Don't buy junk food or sugary drinks! They aren't really cheap, plus the negative effects on your health are costly in the long run. So eat smart, eat cheap and stay healthy.
Tags: healthy foods, moving, saving money
This entry was posted on Monday, June 13th, 2011 at 8:45 am and is filed under Moving Tips. You can follow any responses to this entry through the RSS 2.0 feed. You can leave a response, or trackback from your own site.