Moving Tips
Posted on June 14th, 2011 by Paulina Aguilera
With peak moving season upon us, MovingCost.com decided it was time for a fresh look at the moving industry. It's important to know a little bit about the organizations that will better help you understand who the reputable movers are and who you need to stay away from. As you get ready to book professional house movers for your upcoming transition, do your due diligence on any company you're getting moving quotes from. These are the organizations you should turn to as you shop around for the lowest moving estimates:
FMCSA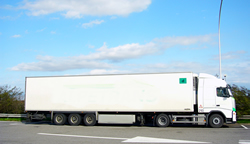 As a division of the Department of Transportation, the Federal Motor Carrier Safety Administration's aim is to ensure the "safety in motor carrier operations through strong enforcement of safety regulations." All legitimate moving companies MUST be registered with the FMCSA and given a motor carrier number to be displayed somewhere on the moving truck. A moving company that is registered with the FMSCA should have the letters "MC" (for motor carrier) followed by a series of numbers in a visible spot on the cab of the truck. The letters "FF" and "MX" are also assigned, but that's for freight forwarders and Mexican commercial trucks operating within the states.
Always ask movers for their motor carrier number! Or else you could be dealing with an illegal relocation company. For a handy guide on what to look for in rogue movers, check out their Protect Your Move information.
AMSA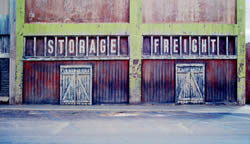 Another great resource for your move is the nonprofit American Moving & Storage Association. Whether you're looking for a safe place to store your belongings or planning a cross-country trip, the information on AMSA will lead you to ProMovers, the members in the association. Since it's a nonprofit trade organization, the movers that are members of AMSA have to abide by their strict code of ethics, which includes:
Seeking new ways to better improve their services
Being "conscious and considerate of consumer needs"
Offering "efficient and reliable moving and storage services"
Promoting "the elimination of fraud, deceit, misrepresentation and unethical practices"
State Transit/Consumer Services Departments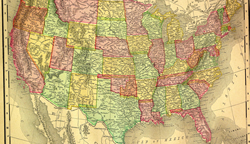 After checking the license of a potential mover on your list with the FMCSA and finding a ProMover through AMSA, check out the department in your state that deals with moving companies for even more resources. Depending on the state you're moving to, there may be a consumer report card available on the moving companies you're looking into. For a list of state departments that deal directly with movers, click here.
With the resources offered through these organizations, we know you will make a much more informed choice when it comes time to pick movers. As always, if you want an easy way to find one, all you need to do is call MovingCost.com!
Tags: moving, relocation, things-to-do
This entry was posted on Tuesday, June 14th, 2011 at 8:50 am and is filed under Moving Tips. You can follow any responses to this entry through the RSS 2.0 feed. You can leave a response, or trackback from your own site.