Moving Tips
Posted on August 26th, 2011 by Cristine Busser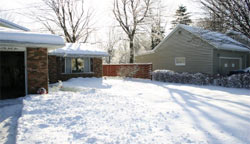 Maybe you have just received a job transfer from San Diego to Milwaukee or are the unlucky offspring of two snow-loving parents. Have you now grown up with your own ties deeply rooted in a town who has an entire lexicon related to what southerners may simply call "snow"? MovingCost.com is here to help. In many parts of the U.S., winter can last as long as seven months, complete with dreary gray skies, terrible drivers and the painstaking task of – you guessed it – shoveling snow daily. Before you pack your bags and move back south, however, here are a few ways to give snow a second chance.


Seek an Outdoor Activity Designed for Enjoyment, not Employment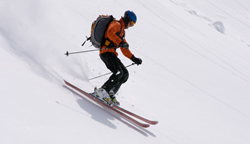 The same story is told time and time again. People loved snow when they were children, when they could build forts, make snowmen and have snowball fights. Then, as they became older, snow turned into a dreadful chore, rerouting people to the couch for a season's worth of hibernation. Not only is this unhealthy, but it forces you to miss out on snow's most exciting recreational opportunities: skiing, ice skating, sledding, snow-tubing! Why exercise indoors when you can burn calories outdoors? Allow yourself to use the snow for fun to lessen the hatred for its small annoyances.


Grab Your Coat and Camera to Take Pleasure in its Beauty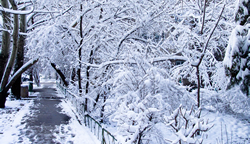 Many snow enthusiasts also happen to be the athletic type, leaving artsy winter-loathers wondering if there is any other way to enjoy this uninspiring season. Following your relocation to the north, you have suddenly realized pink sunsets and 12 months of natural light are a thing of the past. With a simple change in perspective, however, you'll be expanding your artistic talents in no time. Snow offers beautiful scenery unavailable in the south and provides a wonderful setting for both color and black & white photos. By taking up wintertime photography, whether as a hobby or for new additions to your portfolio, you'll also develop a new, positive relationship with the season.


Bask in Winter's Symbolic Opportunity for Renewal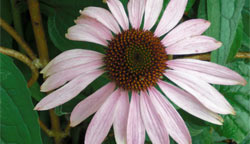 William Blake once wrote, "In seed time learn, in harvest teach, in winter enjoy." Constant sunshine and temperate weather might be great for year-long productivity, but other than a week-long holiday break during December, southern residents aren't offered much of an opportunity to relax. With blankets of snow covering tarnished pavement, discolored landscaping and decaying rooftops, a sense of quiet innocence and purity take over. Lives slow down and people become nicer. As businesses and residents become snowed-in, take this time to appreciate the work you have done throughout the year, and begin creating goals for the spring. Upon the final snowflake's disappearance, you'll be completely rested and renewed for a year bound to be better than the one before.


Tags: fun, fun activities, winter
This entry was posted on Friday, August 26th, 2011 at 2:29 pm and is filed under Moving Tips. You can follow any responses to this entry through the RSS 2.0 feed. You can leave a response, or trackback from your own site.