Moving Tips
Posted on August 24th, 2011 by Renaldo Smith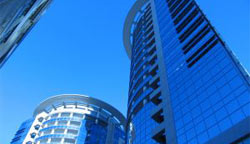 After searching all around for the apartment of your dreams, you finally came across the condo that you can't wait to call home. However, before you can officially make it yours, your application needs to be approved by the Homeowners' Association (HOA). Thankfully, MovingCost.com is here to give you some quality tips. Just follow these steps to get the good news that you've been waiting for.


Know the Process
A lot of people don't realize that most condo boards have the power to accept or deny lease proposals as they see fit. So long before you start calling up professional movers to help you move in, take a step back and learn the process. Talk to your leasing agent about what you will need to do in order to get the condo that you desperately want. You may also want to seek out an approximate time line so that you can make living arrangements until you get the go-ahead to move in.
Be Accurate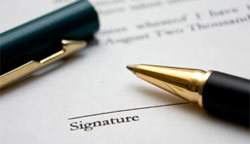 Although different condos have different rules, one thing is certain … you will be required to fill out some paperwork. When the time comes for you to jot down everything from your past addresses to present employer, make sure that you take your time and get it right. Sometimes the tiniest error can put your application on hold for a few days. This is the last thing you need when you're trying to beat out other suitors for the condo.


Check Yourself
No matter what city you live in, there will likely be a background and credit check before your application is approved. That's why you should get a head start on the process and run a background check on yourself. Maybe you will find out there's something on your record that definitely shouldn't be there. Get started early so you can clear things up before the condo association starts investigating.
Get References
When you're aiming to become a tenant at a highly coveted and respected condo, your references can get you over the top. If you had a great relationship with a previous landlord, be sure to list his/her name first. Next, provide numbers for the best boss that you ever had. You will need someone to vouch for your dependability. Reference letters are a must!


Say the Right Things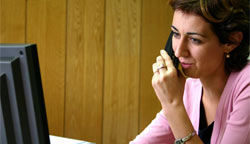 After your background check clears and your application gets reviewed, a member of the condo association might call you in for an interview. This is your chance to make a good impression and show that you will be a responsible, lovable neighbor. Even if you simply have a phone interview, remember to be friendly, open and honest.


Tags: apartment hunting, apartment search, neighborhood
This entry was posted on Wednesday, August 24th, 2011 at 10:29 am and is filed under Moving Tips. You can follow any responses to this entry through the RSS 2.0 feed. You can leave a response, or trackback from your own site.