Moving Tips
Posted on August 16th, 2011 by Renaldo Smith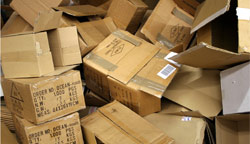 At MovingCost.com, we try to continually come up with ways to help out our loyal readers. So even though you may come up with some crafty moving day ideas on your own, the ones in this blog will do nothing but make your move less stressful. Here are 5 things you can do to give the movers that you hire an extra boost on moving day.
Done It All Before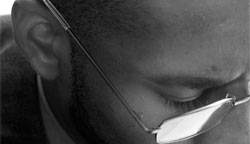 Even if this is your first time hiring a moving company, the house movers that you work with don't need to know that. Instead of acting naive, do your research to ensure that you're familiar with how the process works. Ask about insurance upfront, review the moving contract and go over the inventory list. When you do these things it will keep your movers on their toes.
Joyful, Joyful
During the moving process, there might be times where you feel angry and frustrated. However, try to keep your emotions in check once the professional movers arrive. When you scream and talk down to a moving team, it will only motivate them to drag their feet even more. Treat everyone with respect and do your best to keep the mood light during your move … no matter how ticked off you really are inside.
Be Direct
More times than not, a lot of people adversely impact their moves by being indecisive. If you originally told the movers that you were leaving the pool table behind for someone else to pick up, then don't expect them to have room for it on your moving day. Or maybe you just decided that you want to donate some of your clothes to the less fortunate. Well, when you take time to go through the moving truck, this will halt your progress even more. Know what you want and stick to the plan.
Lend a Hand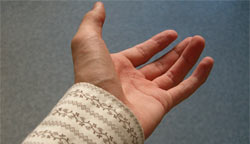 This trick always works. If you think that your movers aren't working hard enough, drop what you're doing and start moving things around yourself. This will automatically send a message that you think they're slacking off. Before you even get out to the moving truck with a box in hand, you will start to notice people moving faster and working with purpose.
No Distractions
While all of the movers on MovingCost.com are trained to work hard and be professional at all times, they are still human at the end of the day. If you want to talk about a breaking news story that's sweeping the nation, step outside and call your best friend. The more you chat with your movers on moving day, the longer it will take for you and your stuff to get on the road.
Tags: moving company, Moving Experts, Moving Tips
This entry was posted on Tuesday, August 16th, 2011 at 7:58 pm and is filed under Moving Tips. You can follow any responses to this entry through the RSS 2.0 feed. You can leave a response, or trackback from your own site.