Moving Experts
Posted on September 2nd, 2011 by Cristine Busser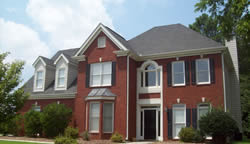 Are you a first-time home buyer? Has your only knowledge of real estate come from HGTV or worse, The game of LIFE? We're here to tell you now, purchasing a home is much more than selecting from three beautiful homes on "House Hunters" or choosing the beach house over the Victorian. These falsified images leave out the months of negotiation, mountains of paperwork and legal questioning first-time buyers simply are not ready to handle. Fortunately, with the right help, you can come out a winner. Here's five reasons why hiring a real estate attorney is the most assured way to land your dream home.


1. Reviewing Documents and Translating Legal Jargon
During the home purchasing process you will be presented with a ton of paperwork, ranging from the deed and loan agreements to the title, title insurance policy and plat of survey (HomeFinder.com). You may have gone through most of your life skimming through contracts and signing at the bottom, but with a house being the largest purchase you'll probably ever make, it's imperative that every piece of legal jargon be broken down for your understanding and agreement. An attorney is the most qualified person to assist you with this step.


2. Preventing Future Headaches and Expenses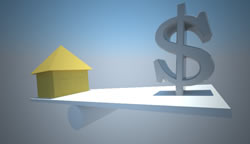 If there is something you missed while reviewing the deed, such as a misspelled name or significant stipulation hidden beneath complicated rhetoric, this oversight could lead to major annoyances or even legal consequences in the future. To fix the mistake may also cost you financially. Hiring an attorney is the best method for preventing such unintended contract agreements.


3. Saving Time and the Run-Around
Whether you are trying to negotiate with a bank, owner or the seller's real estate agent, the ball is entirely in their own court unless you have legal assistance. They may change their mind at any moment, not show up for a meeting or comply with certain maintenance demands following a home inspection. Yet, what can you do to avoid such hassles? With a real estate attorney, specific dates are set throughout the process, from attorney approvals to mortgage commitments, so you'll be moving in before you know it.
4. Making Legal Judgments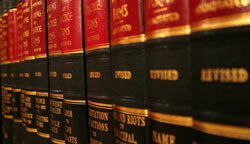 A real estate agent may have done his or her homework and found out everything that comes with the purchase of your new home. They can tell you whether or not the attached sun room was built without a license or may be able to dig up the paperwork that approved the new addition. However, only a real estate attorney can discuss whether it will hurt or benefit you legally in the long run for going ahead with the purchase. While an agent only gets paid once you purchase a home, an attorney has less motivation for you to commit to any single home and is more likely to be straight forward.


5. Working on Your Time with Your Budget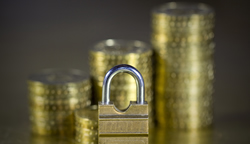 It is true that a real estate attorney may cost you more than hiring an agent. Often, an agent is paid by the seller, while you must pay your attorney. However, you are not committed to them throughout the entire process. While they may charge flat rates for specific services, most attorneys are paid hourly ($150-$350). Ultimately, you are the person in charge, and therefore have the option to only use them in specific situations, allowing you to preserve your relocation budget.


Tags: house, real estate, tips
This entry was posted on Friday, September 2nd, 2011 at 1:16 pm and is filed under Moving Experts. You can follow any responses to this entry through the RSS 2.0 feed. You can leave a response, or trackback from your own site.