Moving Experts
Posted on July 21st, 2011 by Renaldo Smith
Getting older isn't an excuse to settle and accept boredom. As a matter of fact, your retirement years could very well be the best ones of your life. If you've recently decided that you need a change of pace, moving to a new city is a great way to regain your passion for living. Today, MovingCost.com is going to give you the helping hand that you've been looking for. Just take heed to these tips to make your transition a smooth one.


Hire Professional Movers
If you are worried about dipping too far into your retirement funds, let us put your mind at ease now. When you make use of MovingCost.com, you will have access to a network of the most affordable moving companies in your area. While relocation companies may have been quite pricey decades ago, things have changed for the better. Do yourself a huge favor and hire a trained team to handle the work load for you.
Bring in Family and Friends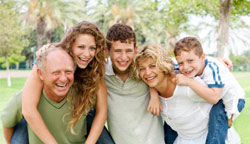 Even after you hire a crew of movers, you should still ask some of your relatives and/or close friends to give you a helping hand. Since everyone knows how independent and dependable you are, you shouldn't feel bad about asking for help this one time. Use the assistance to start clearing out your closet and downsizing to get rid of the things that you no longer use. Erasing the clutter will make moving simpler.


Buy the Right Supplies
Regardless of whether you have assistance or you opt to do it all on your own, having the right moving supplies will make everything easier. Go down to the local store and get a pair of official moving gloves so that your hands are protected. You may also want to pick up some non-slip floor covers so that you have extra support when you're moving furniture around.
Create an Inventory List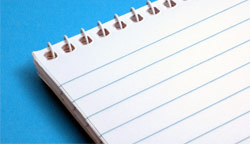 If you don't have the best memory in the world, start making a detailed inventory list today. While it's easy to keep track of major appliances like your television and refrigerator, some of your smaller items may not be at the forefront of your mind. Don't forget to hold onto things such as your expensive blood pressure monitor and any prescription medications that you're taking at the moment.


Start Early
Ideally, you should give yourself more than a month to get your move in order. When you pack things gradually over time, your move will be less strenuous and you will be better prepared when your moving day finally rolls around. You deserve some time to really enjoy your final days in your current neighborhood before your new life begins.
Tags: moving, planning, seniors
This entry was posted on Thursday, July 21st, 2011 at 9:37 am and is filed under Moving Experts. You can follow any responses to this entry through the RSS 2.0 feed. You can leave a response, or trackback from your own site.