Wisconsin
Posted on October 11th, 2011 by Renaldo Smith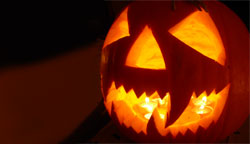 With Halloween just a few weeks away, it's not too early for you to start thinking about your costume. After shocking everyone in Racine, WI for the past few years, the pressure is on you to come up with something brilliant once again. In this edition of Local Moving, MovingCost.com is going to tell you about the five costume ideas that you should get rid of right away. Here's our list of the five most overdone Halloween costumes out there.
The Vampire
Yeah, we know that we live in a world where movies like "Twilight" and shows like HBO's "True Blood" are ridiculously popular. With that being said, everyone and their grandma often decide to dress up as some variation of a vampire for Halloween. This time around, do yourself a favor and be more original. Skip the fake fangs and heavy makeup. Dracula was cool a few decades ago. But in 2011, nobody will find this costume interesting.
Superhero Time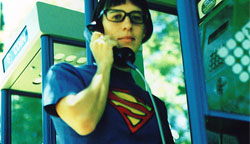 Come on! You knew that this one was coming, right? How many times are you going to dress up as Superman, Batman or any one of the other comic book characters out there? Of course, you can convince yourself that your outfit will be different once you put a twist on things. However, at the end of the day, you will end up being one of the dozens of Supermen at the huge party. Take your time and force yourself to be more creative this time around.
Ninjas
If you were a gymnast in high school or you just happen to be incredibly flexible, dressing up as a ninja may seem like an obvious choice for Halloween. Unfortunately, there are probably tons of people out there who are having the same train of thought. This year, leave the plastic sword in the closet.
Doctor/Nurse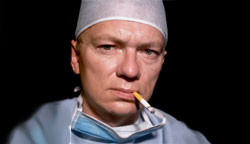 We admit that dressing up as a doctor/nurse is cool because it is one of the easiest costumes out there. All you really need is a set of scrubs and a face mask for people to get the point. Unfortunately, the lack of effort needed to pull this off is the same thing that makes it so popular. Just trust us on this one.


Army/Marine Gear
When your friends suggested that you should all dress up in army fatigues, you probably thought that it was an excellent idea. Well, if we were still in the '90s, you would make a statement and turn some heads for sure. However, people are a lot more innovative nowadays and having a great Halloween costume takes a lot more thought. Find a way to stand out!
This entry was posted on Tuesday, October 11th, 2011 at 12:38 pm and is filed under Wisconsin. You can follow any responses to this entry through the RSS 2.0 feed. You can leave a response, or trackback from your own site.
One Response to "What's Your Halloween Costume? Here Are the 5 Most Overdone Ones"