Wisconsin
Posted on September 21st, 2011 by Renaldo Smith
Biking to work will save you money on gas, help you reach your fitness goals and allow you to evade some of that frustrating rush hour traffic. So if you've been thinking about leaving your car keys behind and picking up your bicycle, nobody can really blame you. Join MovingCost.com as we go over some tips that will make your new commute worthwhile.


Choose the Right Bike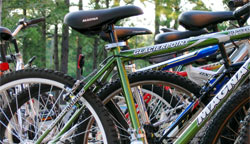 If you're going to be depending on a bike at least a few days per week, you should make sure it's one that's in good enough condition to survive the trips. While we are not saying that you should overspend on a state-of-the-art mountain bike, you may want to get rid of the decade-old road bike that your apartment movers laughed at. Choose something that's comfortable and reliable.


Take Your Tools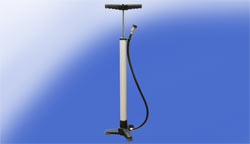 Even if you have the best bike in the world, there is always a chance that things could go wrong. That's why you need to brush up on your bike maintenance skills and keep the necessary tools with you at all times. Regardless of whether you need to stop along the way to change a punctured tube or fix a loose handle bar, you will be able to get it done and get to work on time.


Forward Thinking
If you work at a company where you can wear a t-shirt and jeans to work, you should be fine. However, if you're expected to dress professionally in slacks and a long sleeved shirt everyday, you may want to think about driving to work on Monday and so you can take a bunch of clothes for the days to follow. By doing this, you won't have to worry about pedaling to work in your heavy business attire.
Pack Wisely
When you bike to work, having a backpack is a must. After all, you will need somewhere to keep your folder with work-related assignments, as well as your deodorant and anything else that you need to freshen up when you get to work. Oh, and don't forget to pack a rain coat in case Mother Nature decides to rain on your parade. At the same time, you should try to keep this bag as light as possible. The last thing you want is a heavy load on your back when you're pedaling through traffic.
Put Safety First!
If you've been cycling for some years now, you should know exactly how to safely cross streets and ride in traffic. However, if you happen to be new to Madison, WI, you may want to take things slowly until you get more comfortable with the city. Remember to always look over your shoulder before switching lanes, watch out for any road hazards and most importantly be alert at all times. There is no room for checking your phone or fiddling with your MP3 player while as you ride.
Tags: bicycles, lifestyle, money, save money and gas
This entry was posted on Wednesday, September 21st, 2011 at 6:05 am and is filed under Wisconsin. You can follow any responses to this entry through the RSS 2.0 feed. You can leave a response, or trackback from your own site.