Virginia
Posted on March 25th, 2011 by Renaldo Smith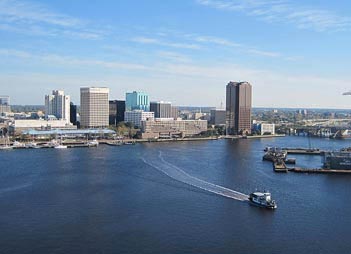 If you are thinking about moving to Norfolk, VA, MovingCost.com is going to do a lot more than introduce you to the professional movers who can get you there quickly. Since settling into a new city can be challenging to say the least, we hope to improve your outlook on Norfolk and help you shed the new city jitters with these tips. Are you ready to hear more about our master plan to help you make the adjustment to Norfolk? Here we go!
Unlike most large cities, Norfolk has always been known for its close-knit communities. Consequently, when you first move to Norfolk, don't isolate yourself. Get out of the house and meet your neighbors. We are not saying that you have to neglect your responsibilities and go partying all night. However, you should be cordial and show genuine interest in getting to know the people around you. This could make all the difference in the world in the long run. From local sporting leagues to homework help nights at the Horace C. Downing Library (555 East Liberty Street), Norfolk is all about bringing people closer together.
After you get a bit more accustomed to Norfolk, you should do yourself a favor and explore some of the highlights of the city. One of the first places you should visit is The Attucks Theatre at 1010 Church Street. Built in 1919, this classic theatre proudly serves as Norfolk's cultural stage. Upcoming events at the Attucks include a show from jazz musician Joe Louis Walker on March 26th and R & B duet House and Sinnett on April 15th.
Once you're done checking out the local arts scene, it's important to stay active and in tune with your new city. A fun way to do this would be to take a kayak tour at 110 West Randall Ave. If you are intent on staying dry, play a round of tennis with fellow residents of Norfolk at Lakewood Park (1612 Willow Wood Dr.). Once you're out and about in Norfolk, it won't take long for you to fall in love with a visually, ethnically diverse city like this one.
Now that you have some direction, there's no need for you to be so nervous about fitting into your new neighborhood. Leave the heavy lifting to one of the moving companies in our web and go have some fun. You deserve it!
Tags: attractions, city, new neighborhood
This entry was posted on Friday, March 25th, 2011 at 11:21 am and is filed under Virginia. You can follow any responses to this entry through the RSS 2.0 feed. You can leave a response, or trackback from your own site.