Utah
Posted on August 31st, 2011 by Renaldo Smith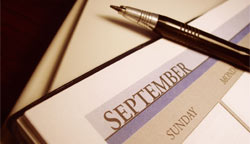 If you've been following our Local Moving blog, you may have seen the article we did on fun Labor Day ideas. Well, after getting feedback from our trusted readers, were back with another installment. Stick with MovingCost.com as we look at things from a much different angle. Here's our list of the five things that you shouldn't do on Labor Day.


Go to Work!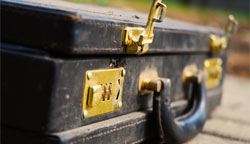 Since Provo is one of the more progressive cities in Utah, we know that everyone won't be able to skip work. However, if you have an option of working to make a little extra money or staying at home, you should just relax for a change. After posing as one of the professional movers to help your friend move and working a brutal schedule all week, you deserve to have a day off. Labor Day is a federal holiday that's rooted in the achievement of workers and the rise of labor unions. Cherish the day. Oh, and if you have to go to work, the least you can do is take an extended break.


Head to the Beach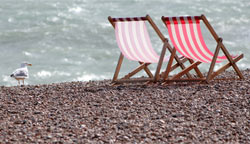 If you were thinking about taking a road trip with friends to get some beach time in, you may want to reschedule for another weekend. While the whole idea of getting a tan and going swimming may sound magical, most beaches tend to be beyond overcrowded on Labor Day. The last thing you want to do is get stuck between a lady who has all the beach gadgets in the world and a family with a group of kids that have a master plan to throw sand at you all day. Just hang out with a friend that's having a small pool party instead.


Free Concerts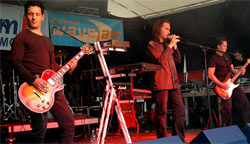 Free concerts and the Labor Day holiday go hand-in-hand. But if you find out that a band you've always wanted to see is performing at a venue in Provo, you may want to pass this one up. Not only will the entire city come out to take advantage of the free admission, but the band will probably give a short, lackluster performance as well. Are you really excited about waiting in line for hours just to score some seats in the nose bleed section? We didn't think so.


The Community Barbeque
Much like the free concert, the community barbeque will probably more packed and annoying than it is fun. You want your Labor Day to be a laid-back, enjoyable one, right? If so, don't venture into the land of nosy neighbors and a bunch of people who you have no real interest in hanging out with.
Overspend!
There's something about holidays that make us all feel carefree. But no matter what you decide to do for fun, remember that you still have a whole bunch of bills waiting for you at home. Live within your means!


Tags: holidays, things-to-do, tips
This entry was posted on Wednesday, August 31st, 2011 at 8:10 am and is filed under Utah. You can follow any responses to this entry through the RSS 2.0 feed. You can leave a response, or trackback from your own site.