New Mexico
Posted on June 2nd, 2011 by Renaldo Smith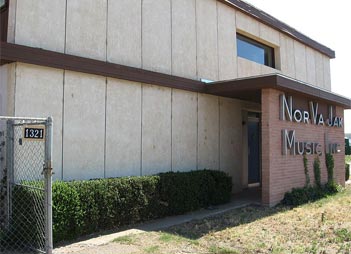 The life that you've always wanted is waiting for you in Clovis, NM. Now, all you have to do is find the right moving company to help you and your family make the move happen fast. In this edition of Local Moving, MovingCost.com is going to tell you about 7 moving industry scams that you should avoid as you ignite your search for reputable moving help.


1. The Large Cash Deposit
Nowadays, having a company ask for a deposit is suspect on the whole. However, if you are required to come up with a large cash deposit in advance, it should be a gigantic red flag. Do not put yourself in a financial bind by coming up with a deposit so a company can fuel other moves.
2. Fast Walk Through
When an estimator shows up at your apartment or home, he or she should do a thorough inspection of each room. If the whole thing is done in a minute, you may be in for an interesting moving bill, to say the least.
3. Lagging Movers
If you think a rushing moving company can be an issue, wait until you get stuck with a group of movers who take forever and a day to do everything! Since a lot of moving companies charge by the hour, certain apartment movers are trained to take their time in an effort to earn more money. Make sure you're around to watch your movers work. If you see anybody slacking on the job, tell them to pick up the pace.
4. Poor Packing Habits
Even if a crew appears to be working hard, you should take a look at the way they load your possessions in the back of a moving truck. In some instances, the lead driver may claim that the truck is full when there is actually more than enough space. Don't allow yourself to pay extra for no reason.
5. Fake Accreditation
If a particular company claims to be accredited by the Better Business Bureau, or any other trustworthy corporation, don't be too lazy to do your research. When you work with any of the professional movers on MovingCost.com, you won't have to worry about any dealing with companies that put up a front to draw in customers.
6. Nothing but Verbal Promises
Were you promised a bunch of moving services over the phone that are now void on your moving contract? If so, you are not alone. A lot of people make the mistake of settling for verbal guarantees before signing a contract without reading them first.
7. It's All Good!
Even the best moving company in the universe has had a disgruntled customer or two at some point. So if you've been reading all positive reviews about a particular company, you may want to do some more investigation. Remember, it's easy to write up some reviews and make them seem real.
Tags: moving companies, Moving Tips, saving money
This entry was posted on Thursday, June 2nd, 2011 at 8:10 am and is filed under New Mexico. You can follow any responses to this entry through the RSS 2.0 feed. You can leave a response, or trackback from your own site.