New Jersey
Posted on May 5th, 2011 by Renaldo Smith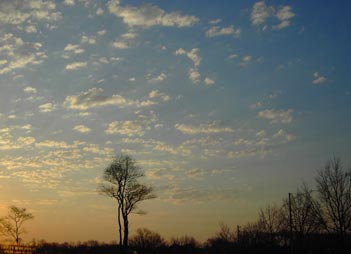 With the sound of birds chirping and the smell of fresh coffee brewing, morning time in Toms River, NJ is somewhat majestic. Well, at least for the people who wake up pleasant enough to enjoy it, of course. If you absolutely hate mornings, MovingCost.com has got a treat for you. Today, we are going to give you some proven tips that will allow you to make it through the mornings with high spirits and a smile on your face. Wake up and pay attention!
When you were moving to Toms River, you pushed your moving day back three days, just so you could secure an afternoon crew of movers, didn't you? Oh, and let's not talk about your friend's graduation ceremony that you missed because it was far too early in the day for you to attend. Instead of going to such drastic measures, let's just look at some things you can do to get over your hatred of mornings. When people wake up early, they feel as though they are robbing themselves of getting sufficient sleep. That's why the first thing you should do is alter your schedule a bit so that you're in bed earlier. After getting a full night's rest, waking up early won't seem nearly as difficult.
After you devise a plan to better your sleeping habits, take some steps to make your mornings easier. Before you go to bed, do some ironing and then pack a bag with your snacks and/or lunch for work. Doing these kinds of things will make your mornings a lot less chaotic and allow you to get to work on time for a change. This will in turn make you more productive at the office and allow you to get your assignments completed in record time. Once you get into a routine that really works, you will begin to see that mornings aren't really that bad after all.
Everyone has something that makes them really happy. No matter what it is you should find a way to incorporate it into your morning schedule. Maybe there's a famous band that you're just crazy about. If that's the case, connect your iPod to some speakers and let their tunes blast while you get dressed for the day ahead. Or perhaps there's a certain kind of food or drink that just puts you at ease. No matter what it is, make sure you have a full supply in your apartment at all times.
From frequent stops at Nancy's Midtown Cafe (207 Main St) to the early weekend treats at Cool Beans Coffee House (635 Bay Ave), your days in Toms River will start to feel a lot more complete when you wake up earlier. Hopefully, these tips will get you to a point where you will actually look forward to waking up early to get your day started off right.
Tags: city, fun activities, things-to-do
This entry was posted on Thursday, May 5th, 2011 at 6:00 am and is filed under New Jersey. You can follow any responses to this entry through the RSS 2.0 feed. You can leave a response, or trackback from your own site.