New Jersey
Posted on August 25th, 2011 by Renaldo Smith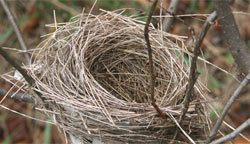 As colleges and universities everywhere open their doors for the fall semester, students all over the country are opting to move out on their own for the very first time. While this shift can definitely be nerve-wrecking, it can also be a rewarding experience that will change your life for the better. In hopes of helping you succeed, MovingCost.com has come up with a list of five things you should know before you move out of your parents' house.


Bills Are Real
When the time comes for you to move out, your parents might send you off with a lump sum of money and may even pay for your apartment movers. However, it's vital for you to spend wisely and start living by a tight budget. After finding a cheap place to live, take a close look at your monthly income and figure out how you're going to be able to afford all of your bills. Remind yourself that no matter what you do, they won't temporarily disappear until you pay them off.


Not All Roommates Are Good Ones
In an effort to shed some financial responsibility, a lot of people look into sharing an apartment with someone else. Although finding a rommate may be easier now than its ever been before, connecting with an honest, high character roomie is just as difficult as ever before. With your parents, you knew exactly what you were getting everyday. Run a background check and carefully hand pick all of your roommates.
A Cleaning Schedule Is Essential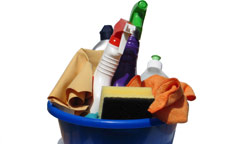 If you lived in a household where your parents did the majority of the cleaning, now is the perfect time for you to introduce yourself to a mop and broom. Regardless of whether you have roommates or not, you should take the initiative to keep your apartment clean. Start by making a cleaning schedule outlining your daily/weekly cleaning duties.


You Have to Take Care of You
While learning how to clean is one thing, you may also want to brush up on your cooking skills and spend some time in the laundry room as well. After being spoiled for so long, it's time for you to branch out and find out what you're really made of. It's not easy balancing a job, school and a social life. But there's no doubt that you will be able to do it.
Your Parents Will Be There for You
Moving out doesn't mean that your relationship with your parents won't ever be the same. You should call and visit them as much as you can to let them know that you're grateful for everything that they have done for you over the years. Oh, and if you get in a jam and feel as though you need to move back home for a while, don't be too proud to ask.


Tags: moving, Moving Tips, things-to-do
This entry was posted on Thursday, August 25th, 2011 at 12:07 pm and is filed under New Jersey. You can follow any responses to this entry through the RSS 2.0 feed. You can leave a response, or trackback from your own site.