New Hampshire
Posted on August 11th, 2011 by Renaldo Smith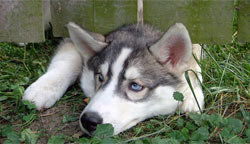 After moving to a new neighborhood, one of the first things people do is meet their neighbors. Unfortunately, when you put your professional movers to work and made your way across the street a few weeks ago, you had no idea that you were igniting an irritating relationship with the world's most inquisitive neighbor. If your new neighbor is making your life a living hell, this MovingCost.com blog will help. Take a look at these helpful tips!


Set Some Barriers
If you were extremely friendly the first few times you met your neighbor, send a message by tuning things down a bit. The next time you come home from work and your neighbor is outside on the porch, pretend as though you're in the middle of an important phone call and you need to rush inside. Oh, and remember that if your neighbor invites you to a dinner, he/she might just be looking for another chance to probe into your life. Keep your distance.
Make Changes to Your Home
If you value your alone time after a long day, few things are probably more bothersome than having your intrusive neighbor show up at your door. That's why you should take some steps to hide out a bit. If you have a garage, park inside and close the door so that your neighbor won't know you're at home. Next, close all of your blinds and windows that are normally open. Pipe up the air conditioning system and just relax for a change.
Keep Conversations Short
Let's be realistic here; it will be incredibly tough for you to completely avoid your neighbor year-round. So whenever you do bump into each other at the grocery store or at a local sporting event, don't answer any questions that are too personal. It's okay to chat about how much you love living in Manchester, NH or how great the weather is on the particular day. After a minute or two, keep it moving.
Drop Some Hints
When you are asked why you moved away from your old neighborhood, insist that you had a neighbor who was always in your business and you just had to get away from it all. Sometimes the little hints are enough to send a powerful message and get your neighbor off your back. It's worth a try, right?
Confront Them About It
While all of these steps can potentially help, things might just get to the point where you have to politely ask your neighbor to leave you alone. Since it's never smart to create tension in your community, you shouldn't take this route unless it's necessary.
Tags: friends, neighborhood, neighbors
This entry was posted on Thursday, August 11th, 2011 at 1:36 pm and is filed under New Hampshire. You can follow any responses to this entry through the RSS 2.0 feed. You can leave a response, or trackback from your own site.
One Response to "Is Your Nosy Neighbor Getting on Your Nerves? Cope with These Tips"