Nevada
Posted on September 1st, 2011 by Renaldo Smith
While everyone in Las Vegas, NV looks forward to a fun Labor Day weekend, you're just trying to wrap up your summer with a bang, aren't you? That's why MovingCost.com has put together an epic to do list just for you. Here are six things you should do as you get ready to kiss the summer breeze goodbye.


Get Some Sun!
Now that you live in Las Vegas, there's no reason why you shouldn't have an amazing tan. After spending most of the summer locked up in a chilly office, make some time to just lay out by the pool and have some drinks. This is a great way for you to recharge and get back on track after a long moving process.
Take On the Outdoors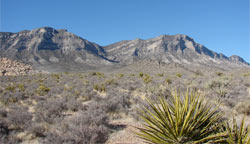 If laying out by the pool all day sounds entirely too boring for you, maybe you should think about going on a hiking trip. With the professional movers from MovingCost.com handling your moving responsibilities, you will have all sorts of free time on your hands. Regardless of whether you drive to the nearby Mt. Charleston area or take in the beauty of the Red Rock Canyon National Conservation Area, you will have a memorable hike.


Hop a Flight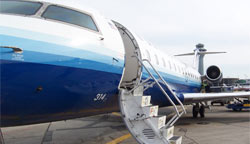 Even though Las Vegas is one of the more exhilarating cities in the country, it can be a bit overwhelming at times. So if you need to get away for a relaxing weekend, you should take advantage of one of the countless last-minute summer airfare deals that are floating around. Start looking into it today so you can make your travel plans.


Take a Road Trip
While some people love to fly, others would rather skip the airports and in-flight anxiety all together. If you fit in this category, just look into taking an end of summer road trip instead. Talk to some of your best friends about it and get on the highway towards your fun destination.
Home Projects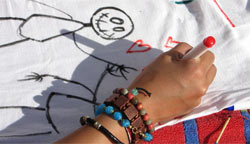 Are home improvement projects ever really fun? Well, they can be when you get the whole family involved. Don't wait until your kids get back into the swing of things at school to ask them to help out. Maybe this one time you can all chip in and paint the living room and finally start the garden that you've always wanted.


Party!
When you live in the nightlife capital of the world, you have to go out and party at least one night. We are not saying that you should blow your life savings at a casino. However, it won't hurt for you to hit the scene and have some fun.
Tags: fun activities, summer fun, things-to-do
This entry was posted on Thursday, September 1st, 2011 at 7:00 am and is filed under Nevada. You can follow any responses to this entry through the RSS 2.0 feed. You can leave a response, or trackback from your own site.