Nebraska
Posted on July 26th, 2011 by Renaldo Smith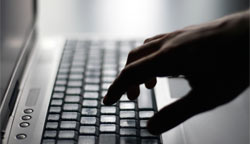 When most people think about the popular social networking site Facebook, they immediately focus on the networking side that keeps people connected. While this is the site's main purpose to some, others use Facebook exclusively for gaming. That's right; Facebook is now home to hundreds of different games for your entertainment pleasure. So if you are looking for something to do while your movers pack up your apartment, try out any of the games on this list from MovingCost.com.
Farmville
This is one of the most popular games on Facebook for a reason. In the addictive Farmville, you will be responsible for starting a farm from scratch and watching it either prosper or fail over time. You will be responsible for everything from planting crops to taking care of your livestock. So where does the social aspect of this game come into play? Well, the Zynga-developed Farmville allows you to get gifts from friends who have neighboring farms. So if your farm is dying, hopefully you can connect with someone that's willing to help you out.
Restaurant City
If you've always wanted to open up a restaurant of your own, this game was designed for you. In Restaurant City, you can build and decorate your restaurant to your liking. If you're a great cook, use inspiration from your life to come up with a winning menu. You can even hire your family and friends to help you run the establishment. Regardless of whether you choose your best friend as a business partner or your mom as a chef, you will have important decisions to make.
Bejeweled Blitz
Jewelry matching games have been around for decades. Bejeweled Blitz does a great job of keeping the tradition alive. If you have a knack for figuring out puzzles, challenge your friends to see who can get the highest score. Create your own high scoring moves and dare the people in your network to beat you. They won't be able to resist the urge to try.
MMA Pro Fighter
If you're a fan of the mixed martial arts, you're going to spend a whole lot of time playing this game. MMA Pro Fighter allows you to create your custom fighter and compete against MMA avatars or your friends. This game has everything from hardcore training sessions to help you build your endurance before a fight to ring girls that resemble the real life beauties. Give it a try today!
Market Street
Ah, let's close out the blog with something else for the small business hopefuls out there. In Market Street, you will start out with a small store. Over time you can tailor your business and expand. Show your creative flair by decorating a business that customers will love.
Tags: facebook games, fun, online games
This entry was posted on Tuesday, July 26th, 2011 at 11:00 am and is filed under Nebraska. You can follow any responses to this entry through the RSS 2.0 feed. You can leave a response, or trackback from your own site.