Montana
Posted on September 23rd, 2011 by Renaldo Smith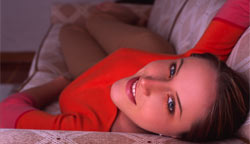 When your child graduated from college, you did what any loving parent would do. You allowed him/her to move back home until there was a meaningful job offer on the table. Unfortunately, more than a year after that proud graduation day, your child has evolved into a lazy, freeloading adult who hardly ever leaves your couch. What are you going to do about this? In this saga of Local Moving, MovingCost.com is going to give you some tips that will help you mold that bum in the living room into a young professional.
Have the Talk
If you've always been somewhat of an overbearing parent, it's time for you to stop babying your adult child. Now that you're fed up with spending all of your money on someone with no ambition, you have to be tough enough to speak up. Until you make it clear that you want major changes around your home in the coming months, you will continue to buy groceries and give money to the biggest freeloader in Butte, MT. Garner up all of your frustration and have this talk today.
Get Some Help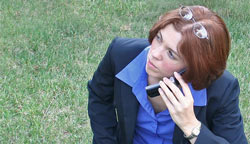 Okay, so maybe you're just not good at lecturing to your child. If that's the case, don't hesitate to recruit some people to do it for you. Reach out to his/her childhood friends and ask if they can stop by to provide some motivation. Or maybe you can talk to a love interest to see if he/she can help. When your child starts getting advice and cries of disappointment from all directions, the message will finally begin to sink in.
Jump Start the Process
If your college graduate doesn't want to get up and start job hunting, maybe you should trigger the whole process. Start by printing out a listing of job openings in your area. Next, do some research to find out about any career fairs that might be going on. You may even be able to use your connections in the area to set up some job interviews if you can.
Re-Instill Confidence
If your child appears to be depressed all the time, it may be due to a lack of confidence. As a parent, it's up to you to remind your son/daughter that they can still reach their goals no matter how long it may take. You can start by giving compliments and being optimistic once again.
Be Strict
If you take all of these steps and you realize that your child isn't making any progress, you may have to kick him/her out of your home. Of course you will be hurt and question yourself for a while, but it may be the one step that could turn things around for the better.
Tags: children, college, parenting, tips
This entry was posted on Friday, September 23rd, 2011 at 1:10 pm and is filed under Montana. You can follow any responses to this entry through the RSS 2.0 feed. You can leave a response, or trackback from your own site.