Missouri
Posted on April 12th, 2011 by Renaldo Smith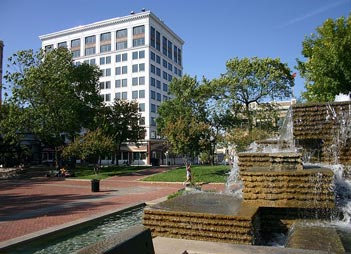 It seems as though we all go through the period in our lives where we feel as though some drastic change is needed. Some people opt to wait around and hope that things will turn around in their favor. Then there's the group of people who take matters into their own hands and make things happen. If you are looking to rewrite the script of your life by making a move to Springfield, MO, MovingCost.com has 5 reasons why you should go ahead and do it.
Consistent development projects: People often seek change when things remain the same around them for too long. If you live in a city that hasn't improved at all since you were a kid, nobody can blame you for wanting to see more as you chase your dreams elsewhere. When you move to Springfield, you will be at the center of a community that's always aiming to attract new businesses and do whatever it takes to make citizens happy.
Jobs and more jobs: With new development comes more employment options. Although a lot of Springfield's economy is linked to its health care services, the city has been making more strides of late into the retail and tourism fields. As home to Battlefield Mall (2825 S Glenstone Ave #101) and a long list of tourist attractions, the employment district here is a growing one to say the least.
Buzzing local sports scene: Even though Springfield doesn't play host to any major sports teams, you will never be able to tell based on the level of support this city shows to its team. From minor league baseball's historic Springfield Cardinals to arena football's Springfield Wolfpack, it's easy to get caught up in the proud community spirit here.
Restaurants and bars! : Recent revitalization efforts have made Springfield a major party destination for people from all over the state. If you are tired of seeing the same old faces and going home disappointed from another boring night, your move to Springfield will remind you just how fun life can be. Some of the places worth checking out include Trolleys Downtown Bar & Grill (107 Park Central Sq), Houlihan's (2341 N Glenstone Ave) and the Patton Alley Pub at 313 South Patton Avenue.
Tight-knit neighborhoods: When the dynamics of your neighborhood are the way they should be, chances are you will love living in a particular city. No matter what part of Springfield you decide to move to, you should be able to meet neighbors who will make you feel welcomed and appreciated. Contact a team of house movers and make your way to Springfield.
Tags: city, opportunities, things-to-do
This entry was posted on Tuesday, April 12th, 2011 at 7:00 am and is filed under Missouri. You can follow any responses to this entry through the RSS 2.0 feed. You can leave a response, or trackback from your own site.