Minnesota
Posted on July 21st, 2011 by Renaldo Smith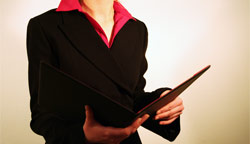 If you're getting closer and closer to your moving day, you might be feeling a bit overwhelmed by now. Even after joining forces with a stellar band of movers, you still have to notify certain people about your move, finalize the details of your new living situation and get ready for the biggest job search of your life in Rochester, MN. Let's not waste any time. Join MovingCost.com as we go over 7 tips that will help you sprint into your job search with confidence.
1. Be Ready
Once you make your way to Rochester, you won't be the only one searching for a steady job. That's why you have to be mentally prepared for the challenge that lies ahead. In such a competitive job field, you have to be willing to explore every opportunity that comes your way.
2. Do Some Editing
If your resume hasn't been working for you in recent months, you should take some time to spruce it up a bit. Maybe you need to highlight your experience more or tailor your resume for a different field all together. Reach out to a business professional and get some help with this if you need to.
3. The Past Matters
When companies run a background check on you, what are some of the things that they see? Be proactive and run an in-depth background check on yourself to find out. With websites such as BeenVerified and PublicRecordCenter, doing this is easier than ever before.
4. Know the Market
If you really want to land a job soon, you should study the market to find out what companies are hiring. Who are the major employers in Rochester? What companies are looking to downsize? When you can answer these kinds of questions, it will save you time and give you a better shot at success.
5. Look Ahead to the Interview
Historically, prepping for a job interview meant printing out extra resumes and finding the right outfit. Nowadays, it takes a lot more work. Read up on the company and try to anticipate possible interview questions.
6. Get a Signature
Even if you get all indications that a company wants to hire you, you should keep your job search in high gear until it's official. When someone makes a verbal promise, don't get your hopes up until you sign on the dotted line. Company heads do change their minds, you know.
7. Network!
When you meet your neighbors, don't forget to mention that you're looking for a job. Instead of spending all your time on online dating sites, get familiar with a site like Linkedin, an avenue to market your skills and connect with professionals in your area.
Tags: job hunting, job search, moving
This entry was posted on Thursday, July 21st, 2011 at 8:35 am and is filed under Minnesota. You can follow any responses to this entry through the RSS 2.0 feed. You can leave a response, or trackback from your own site.