Maryland
Posted on March 28th, 2011 by Renaldo Smith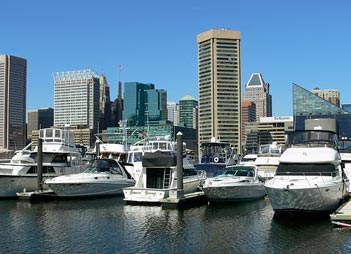 While Baltimore has always been generally regarded as a buzzing city, it can prove to be mundane if you don't have any idea of where you should go. Regardless of whether you are fresh off a stint with a team of house movers or you have lived in Baltimore for a while now, MovingCost.com is here to give you a preview of some upcoming events that you won't want to miss. So grab your calendar and a pen right now. It's time to make some plans.
When music legend Michael Jackson died, the entire world was left in mourning. If you weren't fortunate enough to see the icon perform, you will have a chance to see as good of an impersonation as there is in the coming weeks. On April 1st at 8 p.m, Who's Bad, the ultimate Michael Jackson tribute band will be taking their show to Rams Head Live (20 Market Place). This talented North Carolina based band will perform all of the classic records from the music great and leave you moon walking for more. Tickets are reasonably priced at $15.00 a piece.
So maybe you will just be moving to Baltimore at the beginning of the month and you need some time to unpack your boxes and get settled in before you hit the town. If that's the case, handle your business and then check out the CityLit Festival Baltimore, a literary celebration that will make any book-lover proud. On April 16th from 10a.m – 5p.m, Baltimore's literary talent will be on full display at 1251 Light Street.
If you are looking for a fun family-oriented event, get some bonding in on the weekend at the Baltimore Museum of Art. With the Free Family Sundays program, you and your entire family will be able to drive down to 10 Museum Art Drive and get the lessons that you've always wanted. On April 17th, you can partake in the Paint Impressionist Outdoors course. A week later, the museum will feature a grand tour of the museum at 2 p.m.
There's always something going on in Baltimore. So regardless of whether you need to attend a good comedy show to laugh your concerns away, or you are interested in seeing one of your favorite music acts, all you have to do is stay on the lookout for new events. But if you happen to miss something, don't worry. MovingCost.com will keep you updated!
Tags: city, fun activities, life in baltimore
This entry was posted on Monday, March 28th, 2011 at 9:06 am and is filed under Maryland. You can follow any responses to this entry through the RSS 2.0 feed. You can leave a response, or trackback from your own site.