Louisiana
Posted on August 30th, 2011 by Renaldo Smith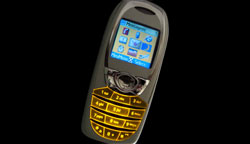 Does it seem as though you're always searching for a power outlet to plug in your cell phone? Are you tired of missing important calls and messages because your battery dies faster than it should? If so, you should definitely check out these tips from MovingCost.com. We've put together a list of 6 things you can do to make your battery last longer.


Download an App Killer
When you turn on your phone, you may not realize that there are tons of applications running simultaneously. While this gives you the power to multitask, it also drains your battery fast. By downloading Advanced Task Killer, or a similar application, you will be able to shut down the programs and applications that you rarely use. After doing this you will notice that your phone may run faster and more importantly, the battery will last longer.
No More Buzz
If you always set your phone to vibrate when you're in a business meeting at work or during your long class at school, you may want to break that habit. Instead, put your phone on silent and just check it whenever you can. When you get constant vibrating alerts, it will only be a matter of time before your battery is completely dead.
Shut Down Connectivity
With Bluetooth on your phone, you can pair with other devices and exchange files. When you have Wi-Fi, you can use your phone to access the Internet and surf, send emails and do pretty much anything else that you want. Oh, and if your phone comes complete with a GPS feature, you can send your location on certain applications. While all of this sounds amazing, it all adds up to a dead battery for you. Turn on these things only when you need them. Otherwise, check to make sure they are off.
Don't Play So Much
If you're always searching for a new Facebook game or any other game that will keep you occupied, it's easy to understand why your battery doesn't stay charged very long. When you play games before, during and after work, you will be draining your battery with each level that you conquer.
Mess Around With the Settings
Did you know that little things like darkening your screen and implementing a nighttime battery saver mode can do wonders for your phone? As soon as you're done reading this blog, go the settings tab and start making some changes that will help you preserve battery life.
Give Your Phone a Break
We know that you're busy and you have lots of things to do. But after you call up your professional movers, email your boss and text your best friend, put your phone down for a change. It's tough for your battery to last when you're always on it.
Tags: apps, entertainment, tips
This entry was posted on Tuesday, August 30th, 2011 at 1:36 pm and is filed under Louisiana. You can follow any responses to this entry through the RSS 2.0 feed. You can leave a response, or trackback from your own site.