Iowa
Posted on June 30th, 2011 by Renaldo Smith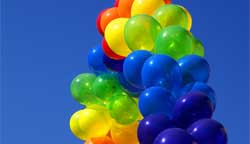 Although you're the self-proclaimed "King of Party Planning," you're about to have your first real test. Sure, your housewarming party turned into an all night fun event. Okay, and we have to admit that the Super Bowl shindig you had back in February was pretty cool as well. But now everyone in your circle is excited to see just how great your party planning skills really are. Your best friend is moving to Davenport, IA, and you have a week to put together the ultimate going away party. Take a lot at these tested tips from MovingCost.com.


Have a Theme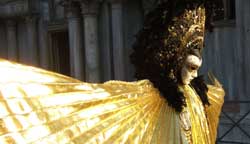 Why do themed parties rock? Well, they give people something specific to look forward to. When you simply market the gathering as a going away party, that could mean anything from a family barbeque to a night out at a festival with friends. Set a theme so that everyone has time to buy costumes or think of funny gifts. Make sure that you choose something that your best friend will love.


Invite the Right Group of People
Remember that even though you're in charge of putting the guest list together, the party shouldn't be about you at all. Get into your friend's network and invite close family and friends. The last thing you want is a bunch of people at the party who your friend barely knows.
Keep It Small Scale
Don't try to go over the top with your plans. At a going away party, people will want to talk, exchange contact information and catch up on old times. With that being said, it may be a good idea for you to skip the club DJ, neon lights and smoke machines that you were thinking about ordering.
Maintain a Light Mood
Your friend is leaving town. So don't treat it as though you won't ever see each other again. As opposed to pondering how you are going to make it without being next to each other all the time, just enjoy all of the moments that you have together before the apartment movers arrive.
Throw in Some Surprises!
Everybody loves gifts. Before the end of the party, organize a session where everyone can hand deliver their going away presents. As the best friend, you should choose a nice card with a heart felt message along with a webcam, new cell phone, or anything that will allow you to stay in contact with each other more easily.
Tags: activities, entertainment, fun
This entry was posted on Thursday, June 30th, 2011 at 8:35 am and is filed under Iowa. You can follow any responses to this entry through the RSS 2.0 feed. You can leave a response, or trackback from your own site.