Illinois
Posted on April 18th, 2011 by Renaldo Smith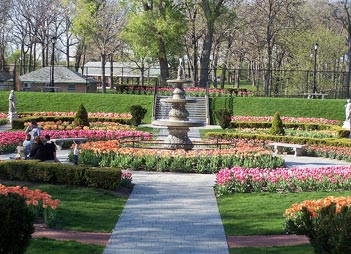 When you first move into a new house in Aurora, IL, it will take some time for it to begin to feel like a home. If you've been thinking about speeding up the process by reinstating the famed family game night, MovingCost.com is here to help you add some spice to the gathering. So before you reach for the old school Monopoly, Scrabble or Apples to Apples, take a look at this blog. We've got 5 fresh games that will get your entire family excited about playing again.
Wits and Wagers Family: After winning numerous awards for their party friendly game Wits and Wagers, North Star Games decided to publish a family version in 2010. This trivia game, which contains 150 question cards is an excellent way to get everyone laughing again after a week of nothing but apartment movers and moving services. If you're feeling confident and lucky, put it on the line in Wits and Wagers.
The Family Farm Board Game: Yeah that's right; it's a farming board game. If you've never even thought about owning a farm in your life, this game will be educational and more fun than you might imagine. Created by John Deere, this game will test your abily to start and take care of a farm. You will have to decide which crops to plant and deal with everything from adverse weather to insects. The player who has the most impressive farm at the end of the game is the winner. Give it a try!
Tobago: We had to include at least one game for the family of adventure lovers out there. In Tobago, a popular 2009 release, each member of your family will have different parts of maps that are supposed to lead you to treasure. The more you play the game, the more information is released about the location of the prize. Use your wit and smarts to secure it before someone else does!
Ticket to Ride: Europe: Even though you're new to beautiful Aurora, a little family night vacation won't hurt will it? Gather around the table and play Ticket to Ride: Europe. In this 2005 edition of the classic game, each player will choose destination cards illustrating two cities on a map. Your objective would be to make your way across Europe using anything from ferries to trains. Choose the right routes so that you can accumulate the most points!
Pandemic: Reccomended for anyone age 10 or older, Pandemic is about exactly what it sounds like. You and your family must bond together to stop a deadly disease from spreading all over the country. If you can put treatment centers in the right places at the right time, you can all win.
Tags: city, entertainment, family fun
This entry was posted on Monday, April 18th, 2011 at 7:20 am and is filed under Illinois. You can follow any responses to this entry through the RSS 2.0 feed. You can leave a response, or trackback from your own site.