Georgia
Posted on March 25th, 2011 by Renaldo Smith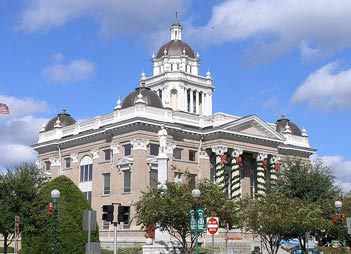 When was the last time you really let your guard down and had some fun? No, we are not talking about a trip to the movies on a Sunday afternoon kind of fun. We mean the kind where you laugh so hard your stomach hurts. The type of day that leaves you so tired at the end of the day that you sleep fully clothed with a smile on your face. If it has been too long for you to even remember, remind yourself what it's like during your first few days in Valdosta, GA.
If you hired a team of apartment movers on MovingCost.com, you won't have to worry about packing any boxes or spending your entire day loading up a moving truck. So why not make the most of your new found free time? Instead of going shopping at the Valdosta Mall or laying out at the Lowndes County Park to read a boring novel, add some much needed spice to your life. So how about a rollercoaster or two? As home to Wild Adventures Park, which is located at 3766 Old Clyattville Road, Valdosta has all of the tools needed to take you back to the best days from your childhood. Somewhere between going through vertical loops on The Boomerang and speeding headfirst down the 90 feet Cheetah, you will rediscover your passion for a good time.
Once you are done with the thrill rides, all you need to do is check out one of the top restaurants in town to calm down a bit. If you are looking for quick service at a casual restaurant, Zaxby's at 211 Baytree Road will probably be your best bet. Here, you are sure to indulge in some of the best chicken wings you will ever taste. If you are in the mood for something more filling, perhaps you should check out Austin's Cattle Co. at 2101 West Hill Avenue for a hearty steak. After you get settled into Valdosta and score your first date, don't hesitate to make reservations at Giulio's Restaurant at 105 East Ann Street. This family owned eatery will set the ambience needed for a perfect night.
If you found an artsy apartment near the Downtown or Five Points areas, you will see the side of Valdosta that attracts young people from all over America. On the other hand, many of the neighborhoods here are a lot more subtle and seemingly designed for families who are eager to escape the hustle and bustle of a bigger city. Either way, your life will take a turn for the better in Valdosta.
Tags: city, fun activities, restaurants
This entry was posted on Friday, March 25th, 2011 at 2:22 pm and is filed under Georgia. You can follow any responses to this entry through the RSS 2.0 feed. You can leave a response, or trackback from your own site.