Georgia
Posted on September 19th, 2011 by Renaldo Smith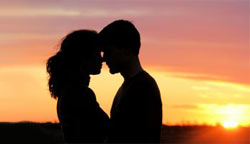 In a perfect world, everyone would love their jobs and make more than enough money. Unfortunately, this never will be the case. If you're a student at Columbus State University or any other school in Columbus, GA, this MovingCost.com guide will help you cope with one of the dilemmas that you are sure to encounter. Should you choose a major that you're passionate about, or will you be better off studying something that could lead to a higher pay day later? Here's why we think passion should win out.


More Enjoyable Studies
If you think that earning your college degree will be tough, it will be even more challenging when you try making it through a bunch of classes that you have absolutely no interest in. By going after a degree in something that you genuinely care about, you will be involved in each lesson. Wouldn't you rather tackle a study plan focused on the things that you actually want to learn about as opposed to reading up on a subject that you despise? Stick to your original plan and put your passion first.
Less Miserable Work Days
Once you get past the years of library groups and research papers, you will be forced to enter the real world at some point. Unlike the classroom where you can slack off, skip days and pretend to be interested, you will be forced to step up and produce once you're hired. When you're just out to pass time until you get paid at the end of the week, the quality of your work will suffer and your boss will take notice. That's why you should go after a position that you will love from the start.
Such An Empty Feeling
Although we all end up living with some sort of regret, you don't want to look back on your entire career with dismay. Remember that you can always use your passion to make lots of money if you work hard enough. However, even when your income starts to stack up, that burning desire to follow your heart will always be there.
No Guarantees
Just because you pursue a profession with a high projected pay scale, it doesn't necessarily mean that you will be successful in that field. Just think about it for a second. Almost every other week there are reports of high profiled businesses that are going out of business. So even after suffering through years of college to earn a degree that you don't care about, you may end up going back to school to give in to your passion. Save yourself time and money and make the right choice now.
Tags: careers, college, planning, work
This entry was posted on Monday, September 19th, 2011 at 12:24 pm and is filed under Georgia. You can follow any responses to this entry through the RSS 2.0 feed. You can leave a response, or trackback from your own site.