Florida
Posted on January 20th, 2011 by Renaldo Smith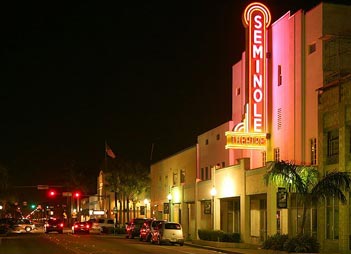 Miami Dade County has always been a mixture of upscale suburbs and urban inner city areas buzzing with energy. But about 35 miles southwest of Miami, you can find Homestead – a city that is somewhat of an enigma to most people and a dream area to the thousands that call it home. So who lives in Homestead and what is there to do there? MovingCost.com is here to bring some light to one of the more welcoming cities in the South Florida area.
Despite not being too far away from the likes of Downtown Miami and the world renowned South Beach, Homestead provides as sharp a contrast as you can imagine. If you are looking to move to a city where you can really settle down and raise a family, then Homestead should be near the top of your list. It's hard to have a conversation about Homestead without someone mentioning the long driving distance to the rest of Miami Dade. Ironically, the one thing people knock most about the city is also one of its best qualities. When you value your quiet time and isolation, you will love living in Homestead.
Since the city happens to be so separated from the rest of the county, citizens here naturally developed a strong community spirit. Even if you were to venture into the surrounding areas like Leisure City or Naranja, it won't take long for you to notice just how friendly people are. Homestead is the kind of city where you will feel comfortable asking the neighbors to baby sit every now and then. And we all know how tough it can be to find a good babysitter.
Okay so now that we have covered the family aspect of Homestead, let's get into some of the city's many attractions. First, there's the 32-acre Fruit and Spice Park. Although it is ran by the Miami Dade Park and Recreation Department, this is far from your average neighborhood park. Instead of a play pen and swing set, an $8 entrance fee will allow you see more than 500 kinds of fruit trees. More times than not, a store at the park's entrance will allow you to sample some fruit. Once you're done there, you may want to pass by Schneblys Redland's Winery for a wide variety of exotic wines.
If you are a sports fan, be sure to catch some races at the Homestead-Miami Speedway, a track that has hosted major NASCAR races including the Nationwide Series and the popular Indy 300. Those looking for a bit more adventure will love the fact that Homestead is bordered by Biscayne National Park and Everglades National Park. So regardless of whether you want to go scuba diving or marvel at American crocodiles, it will be easily accessible from Homestead.
Now that you know what Homestead is all about, why don't you take a chance at something different? Call up a team of professional movers and make your way to the area soon. You won't be disappointed.
Related Articles:
Tags: florida movers, moving to homestead, relocating
This entry was posted on Thursday, January 20th, 2011 at 10:25 am and is filed under Florida. You can follow any responses to this entry through the RSS 2.0 feed. You can leave a response, or trackback from your own site.