Florida
Posted on July 18th, 2011 by Renaldo Smith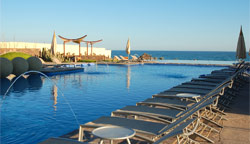 Now that you're all settled into your new home in Tallahassee, FL, you can go ahead and plan the pool party that you've been talking about for months now. Not only will it be a great way for you to meet some of your neighbors, but it will also allow you to network with other professionals in the area as well. If you need some help putting it all together, MovingCost.com has got your back. Take heed to these 7 tips today!


1. Set the Scene
Before you even worry about sending out invites, you should decide what kind of pool party you want to throw. Do you want to have a traditional party where everyone just shows up ready to take in the sun? Or do you want it to be more of a professional meet and greet type of thing where guests can have the option to dress up a bit more if they want to?
2. Invitation Time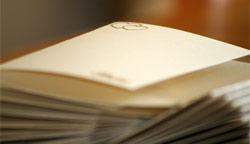 Once you know what direction you want to go in, go ahead and send out some invitations. Don't forget to remind guests to bring their own towels to save you from having to do a whole bunch of laundry in the aftermath of the party. Next, be courteous and walk over to extend an invite to your new neighbors. But remember to keep things in perspective. If you have a small pool, keep the party intimate.


3. Clean Up
While having a clean pool is a must, you should make sure that the rest of your yard is well-groomed as well. If you have loose packing material flying around from your stint with the house movers, now will be a good time to do a pick up. You should mow the lawn and trim the trees near the pool if needed, too.


4. What's on the Menu?
Your pool party should be fun and relaxing for you as well. So if you were thinking about slaving over a stove and preparing a lavish meal, you should reconsider. Keep it simple with chips and dip and order a couple of pizzas if needed.
5. Sip in Style!
There are certain drinks that should be present at every pool party. Since you won't be cooking any food, focus all of your energy to being a good bartender. Margaritas and Mai Thais always make the party better.
6. Name that Tune
You should never host a pool party without music. . . ever. Regardless of whether you let your iPod play or tune the radio to the local station, having music is a necessity.
7. Get Some Help
Planning any kind of party on your own is tough. Don't overextend yourself by trying to juggle more than you can handle. Reach out to a family member to help you make the party truly special.
Tags: home, moving, pool party
This entry was posted on Monday, July 18th, 2011 at 8:15 am and is filed under Florida. You can follow any responses to this entry through the RSS 2.0 feed. You can leave a response, or trackback from your own site.