Connecticut
Posted on January 12th, 2011 by Paulina Aguilera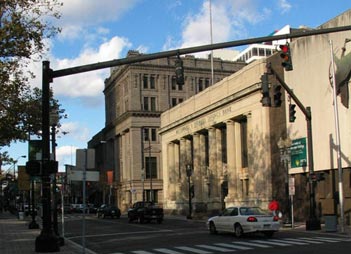 If you have moving on your mind, but aren't quite sure where you want to go, consider relocating to Bridgeport, CT. It's the largest city in "The Constitution State" and boasts a lot of attractions you can't find just anywhere. From MovingCost.com, here are the top four reasons why your next move should take you to Bridgeport:
Downtown Bridgeport Is Undergoing Major Revitalization
Over the past ten years, Bridgeport has made strides to revamp the downtown area. Previously unoccupied buildings have been reconstructed into roomy lofts and studios for artistic types. Main Street is transforming into a cheap, but classy place to live as more people are jumping at the chance to live in the affordable rentals there.
This Is Where P.T. Barnum Camped His Circus
Bridgeport is most famous for being the home of the greatest circus promoter on earth – P.T. Barnum. You know, of the Ringling Bros. and Barnum & Bailey Circus fame? Bridgeport was Barnum's escape during the winter when the cold climate made it difficult to navigate an entire circus across the country. He even ran for mayor (and won) in Bridgeport! His legacy can be found throughout the city. There's a museum dedicated to the showman in Bridgeport and one of the largest parks in the city is there because of his contributions.
Bridgeport Is a Hub for the Music Scene
Bridgeport has a reputation for being quite the music hub, particularly if you're a fan of the late Jerry Garcia. Every summer, thousands of Deadheads unite to pay homage to the leader of the Grateful Dead during the Gathering of the Vibes music festival at Seaside Park. But aside from tie-dye wearing hippies, Bridgeport also attracts a number of cultural acts from Asia, Africa, and the Americas. You can catch international musicians in this world-class city when you visit the Black Rock Art Center in town.
The Frisbee Was Invented Here
What better place to play with a frisbee than in a town known as "The Park City?" It was here in Bridgeport that the first disc from the Frisbie Pie Company was first thrown across a schoolyard by local kids. That's bragging rights no other city can provide.
Pack up your bags and call your local movers, because Bridgeport, CT is waiting!
Tags: bridgeport movers, moving to bridgeport, relocating
This entry was posted on Wednesday, January 12th, 2011 at 9:45 am and is filed under Connecticut. You can follow any responses to this entry through the RSS 2.0 feed. You can leave a response, or trackback from your own site.