Connecticut
Posted on May 9th, 2011 by Renaldo Smith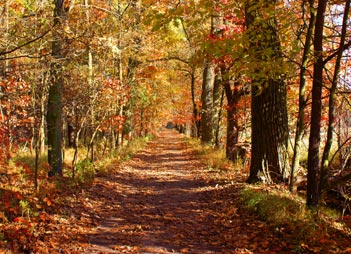 Located in Fairfield County, CT, Norwalk is dreamy city that was built to facilitate happiness and success. If this sounds too good to be true, just wait until you see the evidence that MovingCost.com has collected to back up these claims. In this edition of Local Moving, we will dissect Norwalk and pay close attention to all of the things that contribute to Norwalk's marketability and charm.
When you think about Norwalk, everything starts and ends with the collage of neighborhoods that you will find here. If you find a small apartment in Spring Hill, you will have the advantage of living near one of the best medical centers in the state in Norwalk Hospital (34 Maple St). Or maybe you will opt to buy a condo in East Norwalk, so that you can settle down in one of the more ethnically diverse parts of the city. When you add All-American neighborhoods like Cranbury, which is home to the popular Cranbury Park (300 Grumman Ave) and the eccentric Rowayton neighborhood, you will be even more excited about moving to Norwalk.
If the fantastic web of neighborhoods in Norwalk isn't enough to lead you to a team of house movers, this next feature is sure to do it. Let's just start out by saying that big business and buzzing industry have both decided to call Norwalk home. If you are looking to land a better paying job, print out a stack of resumes and get ready to sell your skills in Norwalk. Or perhaps you are an entrepreneur who's eager to open a small business. If that's the case, you will have plenty of examples to model your company after. Some of the top companies headquartered in Norwalk include Media Storm LLC, Dooney and Bourke and Virgin Atlantic Airways. If these companies were able to find the path to success in Norwalk, why can't you do the same?
With a business climate that most cities would die for, the kind of neighborhoods that you've been longing for and enough entertainment options to keep anyone happy, Norwalk has everything you need. If you are moving to the area with kids, relax while they marvel at the exhibits at the Stepping Stones Museum for Children (303 W Ave). Once you are done there, continue the family fun day at the Maritime Aquarium (10 N Water St). What could be better than a low-key day in Norwalk with sightings of everything from seals to sharks?
Relocating to Norwalk will change your expectations. Being miserable will no longer be a way of life. Reshuffle the cards that were handed to you and turn things around in Norwalk!
Tags: family fun, kids, moving
This entry was posted on Monday, May 9th, 2011 at 6:40 am and is filed under Connecticut. You can follow any responses to this entry through the RSS 2.0 feed. You can leave a response, or trackback from your own site.