Arkansas
Posted on August 18th, 2011 by Renaldo Smith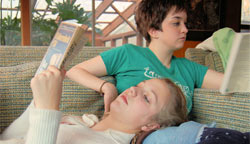 If you're a few weeks away from the start of your college career in Conway, AR, this week's Local Moving blog will do you some good. Today, MovingCost.com will give you some key tips that will help you create the ideal study area in your home. This is one of the things that you're going to need if you hope to pass those classes and speed toward graduation. Let's get right into it, shall we?


Have the Necessities
As soon as your college movers drop of all your belongings, you should start organizing your new apartment. Once you do, don't hesitate to designate different areas of your pad for different things. Your study corner should have a desk, your laptop computer, notepads, a printer/scanner and enough room so that you don't feel as though you're trapped in a corner. After you take this initial step, you can proceed to customize things even more.
Bring in the Comfort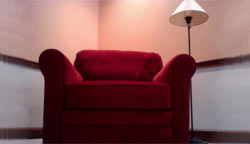 This one can be a bit tricky. If you put a couch in your study room, you could end up laying back and taking a nap before you know it. When you add a big screen television, it will be tough to focus on your class project and not flip through the channels. While it may be a bit disturbing for you to study in a room that's completely silent, you have to know your limits. Maybe you should just play some music in the background and leave the entertainment center in the living room.
Decorate Wisely
Your study area should be designed with anything that motivates you to work harder. You can stick quotes on the walls from your mentor, add photos of the family members who believe in you or even give yourself small reminders of past failures. Oh, and remember to stick to colors that make you happy. When you have so much work in front of you, being down and out won't help.
A Tint of Isolation
If you have a bunch of roommates, you may want to think about setting up your study zone in your room. When you're under pressure to finish a writing assignment, the last thing you need is for your roommate to barge in with a bunch of friends. Make sure you choose a room that has a door with a working lock. It's imperative that you learn to completely separate yourself from major distractions.
Work on the Mood
You will be surprised what the right lighting, a few plants and some candles can do for a room. Since studying can easily heighten your stress levels, try to make this room as zen as possible. You may even want to sit facing a window so you could look out on your beautiful Conway neighborhood while you study.
This entry was posted on Thursday, August 18th, 2011 at 6:39 pm and is filed under Arkansas. You can follow any responses to this entry through the RSS 2.0 feed. You can leave a response, or trackback from your own site.