Arkansas
Posted on June 2nd, 2011 by Renaldo Smith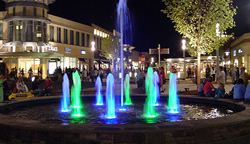 If you are just a few months away from your office move to Rogers, AR, you must be fixated with thoughts of what your new life will be like. While it's only natural to ponder and look ahead, its important that you stay in the moment and take care of your responsibilities today as well. Join MovingCost.com as we go over 5 things you can do to ensure that your commercial relocation is a stress-free one.


1. Secure Your New Office Space
There's no point in taking a million steps towards your move to Rogers if you are still searching the market to buy or lease an office building/space. Even though Rogers is more of a suburban city with a small town feel, the growing city welcomes anyone who's interested in adding to an economy that's as steady now as ever before. Give yourself a head start by choosing a new office that truly works for your company.
2. Sell Your Employees on the Move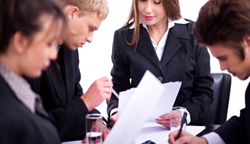 If your employees are not exactly thrilled about leaving their family and friends behind, its up to you to get them pumped up about the prospect of living and working in Rogers. It may be wise to talk about room for growth in your company and the rare blend of quiet neighborhoods, fun entertainment venues and the best shopping centers that can be found here.


3. Get Some Packing Help
After you use the power of persuasion, have your employees pack up their own work stations. This will help to save you a lot of time and make things easier on you and the professional movers that you hire. Instead of asking everyone to come in on the weekend, close your office an hour or two earlier one day so that everyone has time to properly pack up their things.
4. Hire a Moving Company
Just because you start to pack some of your things it doesn't mean you should attempt to move them as well. This is where the nation's best commercial movers will come into play. By connecting with a team on MovingCost.com, you won't have to worry about struggling with filing cabinets, damaging your pricy electronics or having to install furniture. Leave it all to our affiliate movers.


5. Do Some Early Marketing
If you are determined to make your mark in Rogers, a little early advertisement can only help here. Regardless of whether you visit the city and put up some fliers around town or you stop downtown and talk to everyday citizens, its vital that you do what it takes to get your company out there. Now is the perfect time for you to be aggressive and put your marketing skills to the test.
Tags: relocating, things-to-do, tips
This entry was posted on Thursday, June 2nd, 2011 at 8:35 am and is filed under Arkansas. You can follow any responses to this entry through the RSS 2.0 feed. You can leave a response, or trackback from your own site.