Learning Center
Posted on August 22nd, 2011 by Javiera Aguilera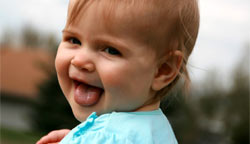 Your toddler can do no wrong in your eyes. Your child is the sweetest and most darling creature on the planet. Now, imagine being stuck on an extended interstate car trip with your adorable little angel. You watch helplessly as they run the whole gamut of emotion: from cranky and hungry to whiny and bored and finally, to your sheer contentment, sleepy. If you have more than one toddler, they will get into fights and tantrums. It is as inevitable as the passing of time. At MovingCost.com, we want to help you avoid frustration and unnecessary delays on your long distance move due to excessive time-outs. Here are some helpful tips for pleasantly moving cross country with toddlers.
Talk Up the New Town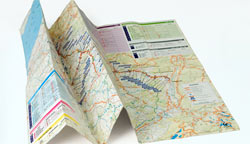 Get your toddlers excited about where they will be moving. Get a map and show them, visually, how far you will go together. Talk to them and let them know that this is a special family event and that they will be moving to a new home. Explain that everything will be new: a new room, new parks and new lakes or beaches. Show them pictures online of the new places you will visit together. The idea is to enthuse them about the whole concept of leaving the old for the new, and that it's going to be fun, not scary.
Preparations for the Car Trip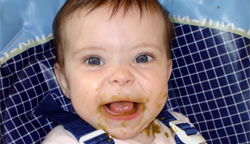 Keeping your toddler comfortable is the best way to make them happy. Since this is a long trip, you want them to be protected so make sure your current car seat fits them securely. The National Highway Traffic and Safety Administration has guidelines to ensure you have the perfect car seat for a long distance trip. Also, be sure to prepare a bag and keep it stocked with treats. Keep your toddler's comfort toys and foods in there to quell tantrums before they start. Preparation is important, so cover all your bases before you begin your journey.
Keeping a Routine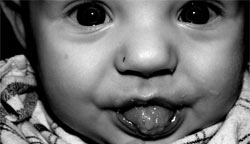 At home, they are used to getting up at the same hour every day, going to daycare or staying at home with a nanny, and generally expecting the same routine. However, with a long distance move, tots can often feel out of control and helpless. They watch as you scramble around and try to get all your preparations in order before heading out in a car trip that seems to last forever. The website Kidscantravel.com has some great ideas for maintaining a routine during a long car ride. They advise light play before putting tots in their car seat instead of strapping them in first thing in the morning, and trying to keep as close as possible to their daily lunch and snack schedule.
Rest Stop: Picnic Time!
The rest stop will be a celebrated treat for a toddler on a long distance move. Most toddlers are active and hate being cooped up in a car seat for an extended period of time. Take time out of the drive to stop and stretch. Explore how far you've traveled or get a treat in the vending machine. Some rest stops have park-like areas full of trees, grass and even picnic tables. Take along a lunch and have a family picnic. Climb trees together, and play in the grass. There are tons of activities you do together to make a rest stop more than just a pause on the way to your new home.
Tags: kids, traveling, traveling and kids
This entry was posted on Monday, August 22nd, 2011 at 10:12 am and is filed under Learning Center. You can follow any responses to this entry through the RSS 2.0 feed. You can leave a response, or trackback from your own site.