Learning Center
Posted on June 2nd, 2011 by Julie Rodrigues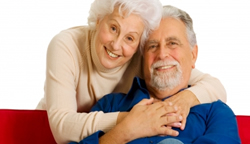 When a young professional relocates on his or her own, there is a considerable challenge. Add a spouse and a young child, and there are even more difficult aspects. With every moving project, there are special requirements, but none necessitates more attention and expert care than one that involves an elderly person. If it's time to relocate your loved one, you must understand what you need: logistics, patience and skilled moving help. MovingCost.com will educate you.
Since we have over a decade of experience with various sorts of moving endeavors, we are glad to share our advice for your own upcoming relocation. We understand that it isn't easy for you and your loved ones, so we've compiled these steps:
Planning the Move
Besides patience and respect, here are a few tips for structuring a well-conducted, hassle-free project:
Help your loved ones with discussion. When an aged person has to move, the reasons can be bittersweet. Whether moving because of finances to a more convenient location or into an assisted living home, there may be some reluctance to leave the house they are so attached to. Help them focus on the bright side and on what's coming ahead. Change can be difficult when one is very set in their ways, so help them realize moving is for the best.
Start thoroughly, yet keep a good pace. With your vitality, it may be easy to want to rush, but remember that this is for your senior loved one. Go at a pace that won't shock, offend, discourage or irritate. Get to know and connect with people at the future location. This means finding a medical practitioner, hospital, pharmacy, activities and all other essential amenities. If moving into a assisted living home, get to know the staff and schedule by physically going there.
Tend to logistics and plan. The logistics of moving are very trialing, so offer your assistance as best as you can. Selling the home, finding a new one and making arrangements are aspects you can help or must take care of if the senior loved one to be moved cannot take care of it themselves. Sit down and lay out a clear and concise plan, complete with dates, a schedule and other details. Keep medical papers and other documents safe and readily at hand.
Start packing. Now is the time to solidify a vision into a reality. Dusting off, wrapping and packing things may stir up nostalgia and may be very emotional, but press forward as best as you can. If it takes several days, fine, but always try to do at least a little each day. Depending on conditions, see what must be donated, given away, stored, kept and thrown out. This will help you create an acculturate household inventory for the movers you hire. Disassemble everything you can.
Book a dependable moving company. You've come this far, and still have much to plan for, so book affordable, caring movers as soon as possible. The sooner, the better since you'd rather be safe than sorry. A truly dedicated team, such as the ones allied with MovingCost.com, will scrutinize over every detail to serve you and your family member or friend as accurately as possible. Get assurance and continue to plan.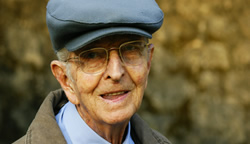 Relocating is notoriously strenuous and costly, but the aforementioned steps will help you get a great moving deal and minimize the possibility of stress. Utilize your abilities as much as possible to ease the senior's worries. Though certain days may be discouraging for you, remember that your physical and emotional efforts will bring peace of mind for both you and them. Once the project is in the hands of expert moving services, you can now look into life after relocating.
Settling In
You can soothe any worries while still maintaining their independence with these tips:
Spend a few days together. Make time to help the elderly person adjust. If they are truly upset, try to replicate the home they left by placing items as they were before. Help them get to know their new area with a stroll, a drive or by attending an event. Look for ways to keep them busy and mingle with locals. Situating them in their home is imperative.
Map out the new location. Note where the library is, a local pool, grocery store – everything that is essential, a commodity for leisure or for fun.
Have a list ready. Write down phone numbers and addresses of institutions that will aid them, such as the doctor's office, hospital, neighbors, police and fire departments, etc.
Get a hold of other assistance. Whether this means hiring a helping hand or purchasing some technology, gift your loved one something that will reassure them of their safety and also bring you peace of mind. Well-being is important for both of you, so anything that affirms it is well worth the investment.
After everything is finally out of boxes and in its place, both of you deserve to breathe a sigh of relief! Moving in is actually quite blissful and many may find it to be invigorating. Over the years, a lot of things can start to clutter, so downsizing the inventory can actually bring some relief.
Always stay focused on the positive. It may seem like a storm, but we know they don't last.
MovingCost.com wishes you the best of luck.
Tags: moving, things-to-do, tips
This entry was posted on Thursday, June 2nd, 2011 at 8:45 am and is filed under Learning Center. You can follow any responses to this entry through the RSS 2.0 feed. You can leave a response, or trackback from your own site.
One Response to "Relocating an Elderly Person: What You Can Do to Help"