Learning Center
Posted on June 7th, 2011 by Paulina Aguilera
Out of the 40-plus million Americans that move every year, some of us are bound to have mobility issues. Relocating is stressful enough as it is without having to add a handicap to the equation. Whether you are an elderly American moving to an assisted living home or the parent of a child in a wheelchair, knowing what to do well in advance of the moving date will ensure that everything goes off without a hitch on moving day. Join MovingCost.com as we review the steps that will lead to a smoother move for the disabled.
Prep Your New Home for Your Disability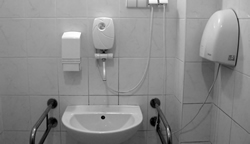 By now, you know how important it is to have a system in place that lets you get through your day to day life without any hassles. If you're legally blind, you may arrange furniture in a certain way within your home so you know how to maneuver around easily by the number of paces it takes to get where you want to go. Have a blueprint on hand of your new home so you can map out the most convenient layout for your disability.
If you're in a wheelchair, you need to set up special bars in areas like the bathroom and stairways when you need support. Prepping your new home should include:
Sketching out how you want the furniture movers to layout your furnishings
Getting in touch with contractors to set up support bars and hoists in your home
Installing interior and exterior ramps to increase mobility if you are bound to a wheelchair
Collect All of Your Important Medical Records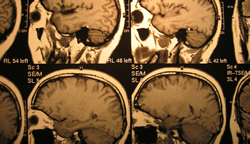 About two months before your actual moving date, get in touch with every doctor and specialist that has a record of your medical history. You definitely don't want to delay your medical history records request because it can take up to two months for the request to process with some offices. Give them plenty of time to send you the information, and be sure to follow up promptly if you haven't heard from their camp.
Transfer Prescriptions to a Pharmacy Closer to Your New Home
Any prescriptions you have need to be transferred to a pharmacy that is closer to your new place. National pharmacy chains like CVS and Walgreens have your prescription records on file, and are easily pulled up from any location in the country. If you prefer to work with locally owned pharmacies, make sure you line one up near your new home as soon as you can.
Get a Referral from Your Physician for a Local Doctor
Talk to your primary care physician about your move. Ask them for a referral in the neighborhood you're moving to. Extend the referral questions to any other specialists you see on a regular basis that assist with your disability.
Contact State Benefits Offices and SSA if You Are Moving Out of State
If you currently receive state benefits for Medicaid or disability related benefits, contact your state office to notify them of your pending move to another state. Have the moving date on hand along with your new address. Then, reach out to the state benefits office of the state you are moving to to set up your benefits through them. You also need to update your new address with the Social Security Administration, so you can continue receiving disability payments through them.
Book Professional Movers to Help You
At about the same time that you send out your requests for copies of your medical records (2 months), start shopping around for professional movers. At MovingCost.com, we feature experts that can accommodate any special needs you may have due to your disability. Ideally, you should request moving quotes from at least four different moving companies near you to find the best deal for your budget.
Book movers early and have a detailed inventory of your belongings, so that you and the moving coordinator can quickly set up an accurate estimate.
Your best friend during the move is going to be time – and plenty of it. Start planning right away to get the lowest moving estimates, and to have all of your paperwork and home remodeling ready to go for your transition.
This entry was posted on Tuesday, June 7th, 2011 at 8:50 am and is filed under Learning Center. You can follow any responses to this entry through the RSS 2.0 feed. You can leave a response, or trackback from your own site.